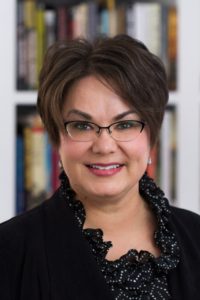 Welcome!  Mayor Jill Boudreau demonstrates that good leadership is kind and dignified. She has earned trust and confidence as our city leader. Residents, colleagues, and leaders at the local and state level describe her as forward thinking, extremely talented at tackling complex issues, focused on workable solutions and proficient at communicating with the public.
Since earning her first election as mayor in November 2011, Jill has been innovative, persistent and creative, bringing people together to get things done for Mount Vernon. Jill focused on organizing city resources for action, improving economic opportunity, and providing the best possible services for residents and visitors alike.
The mayor has worked diligently to achieve transparency in city operations, and has instilled a spirit of community engagement with all city departments.
"It takes courage to bring forth new ideas and question the status quo. I have proven that Mount Vernon can be a model of municipal government." Mayor Jill Boudreau
Contributions accepted at: Jill Boudreau for Mayor, P.O. Box 1039, Mount Vernon, WA 98273 or use PayPal.